FloodWaters, AAA Ministry
FloodWaters AAA (a ministry ANOINTED & APPOINTED for ACTION)  has been chosen by Holy Spirit to minister to the spirit, soul, & body of individuals in the San Diego County community.  Letitia Dickerson answered the heart cry of God to see people set free spiritually, emotionally, physically, and financially.  Originally from New Jersey, Letitia Dickerson has lived in San Diego county for more than 27 years.  She is a brilliant and bodacious mother and a grandmother of four.  She's gone from homeless to owning two small businesses which she owned and operated for more than 8 years so she understands the challenges of being inadvertently itinerant or peripatetic. She is Vice President of SoCal Day of Hope and President of Floodwaters AAA  where community outreaches serve  100s monthly and 1000s annually.  Her desire is to help others, not just with a handout but a hand-up.  One of her greatest passions is youth ministry and she has ministered to and mentored youth for more than 20 years.    Floodwaters  AAA's mission is to feed, clothe, & heal the nation (physically & spiritually),  walk out signs & wonders, cast out demons, lay hands on the sick, and preach the gospel through word and deed so that Acts 29 is always in operation. 
Ways to donate: CASH APP: $FloodwatersAAA, VENMO: @FloodwatersAAA, Zelle: [email protected], paypal.me/FloodwatersAAA. Please mail any checks or correspondence to: 10035 Prospect Ave, Suite 101, Santee CA 92071
Rebuilding faith, Rebuilding community, & Restoring souls back to God!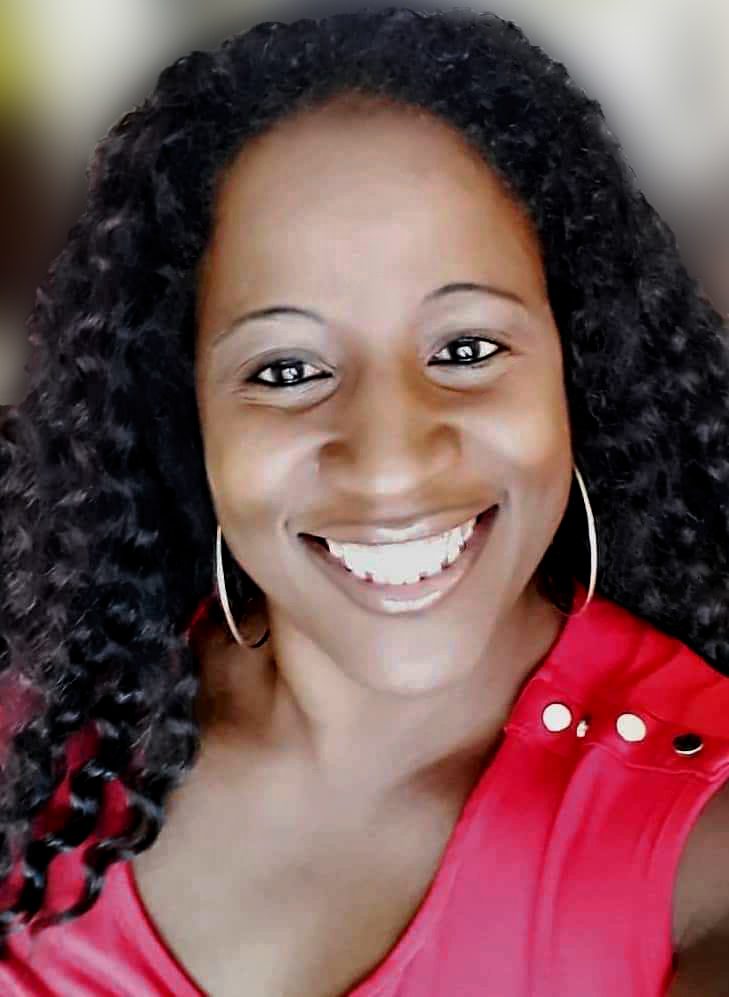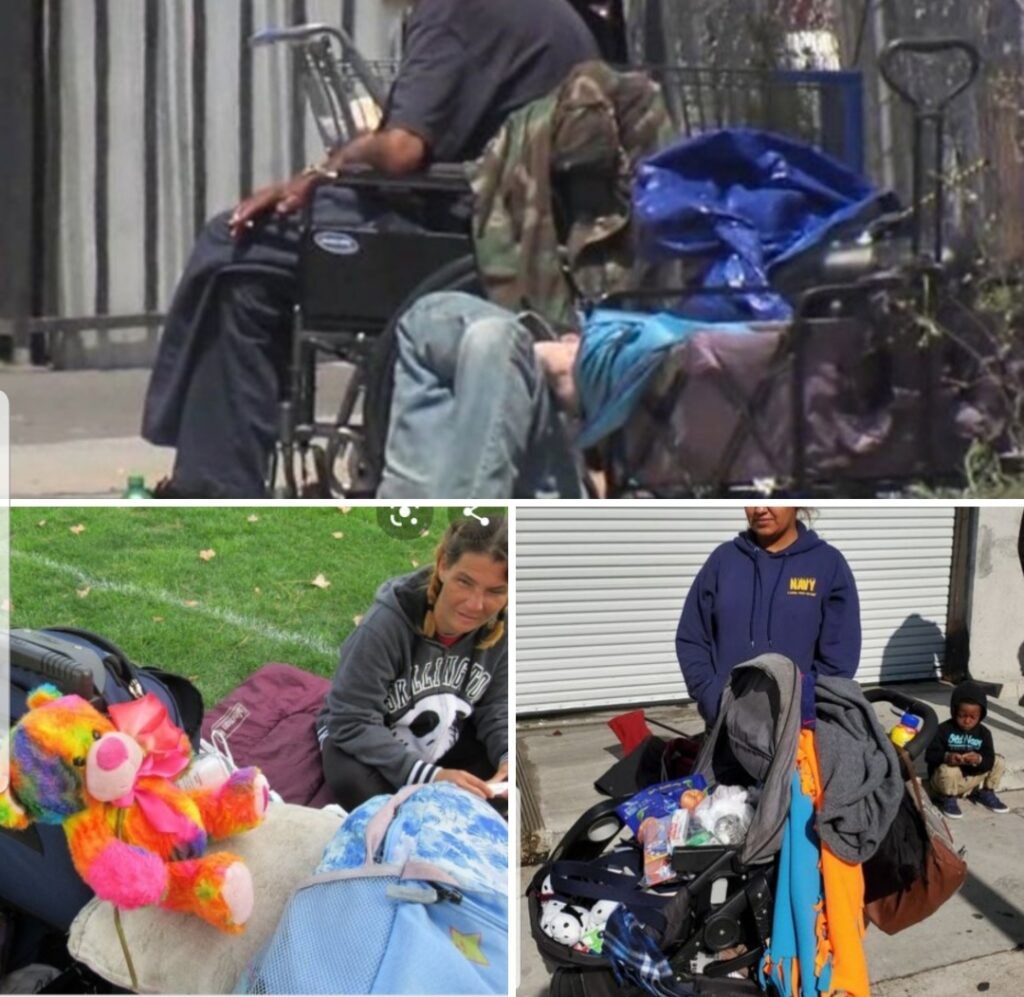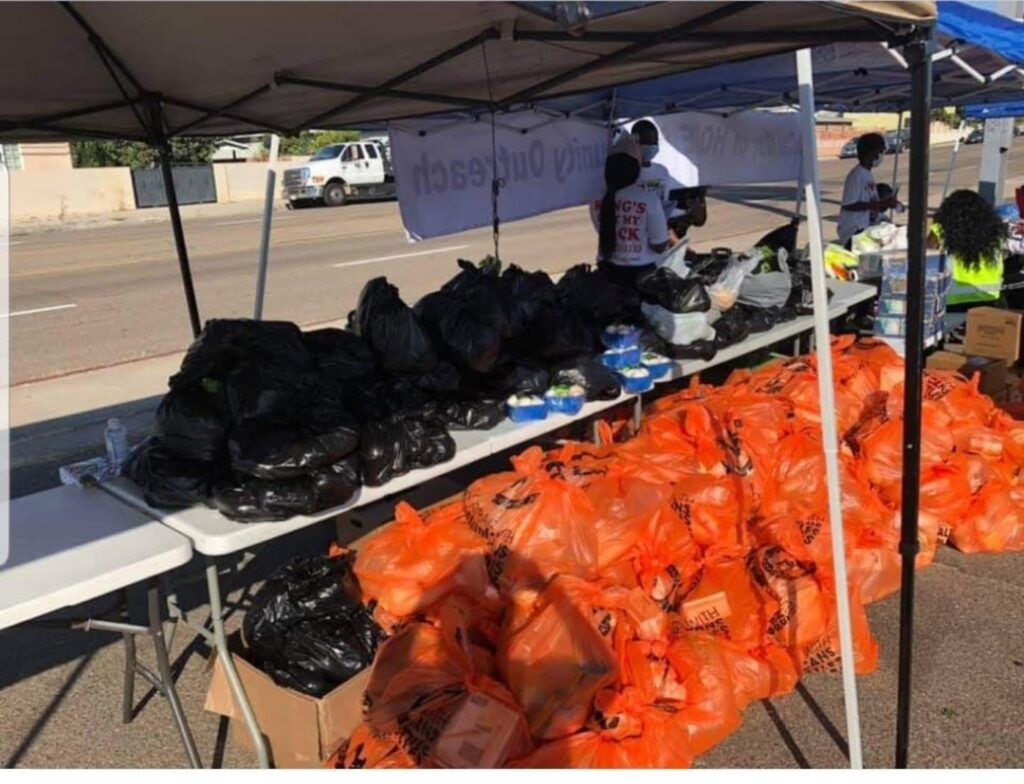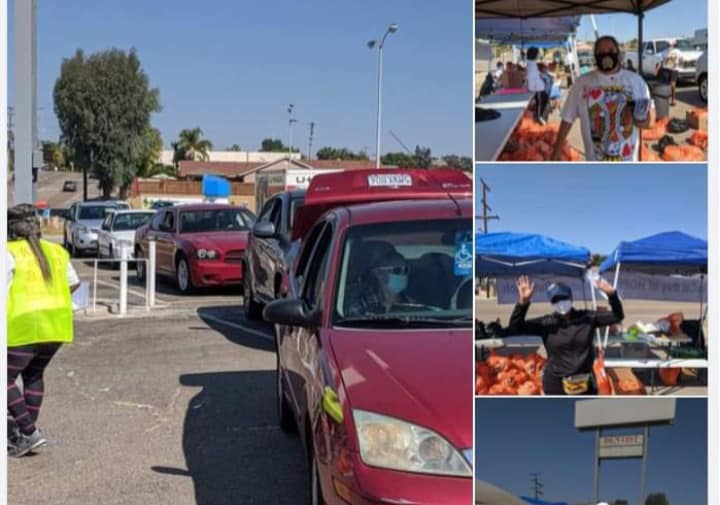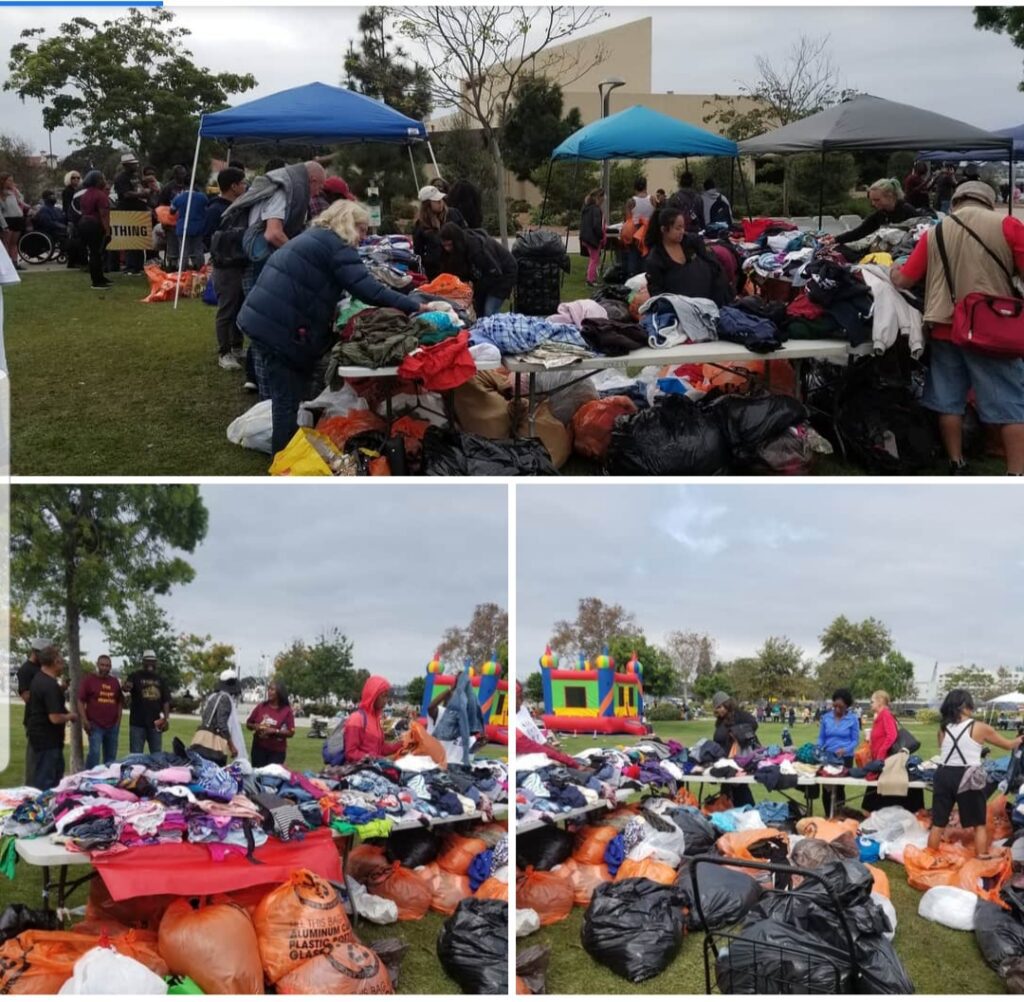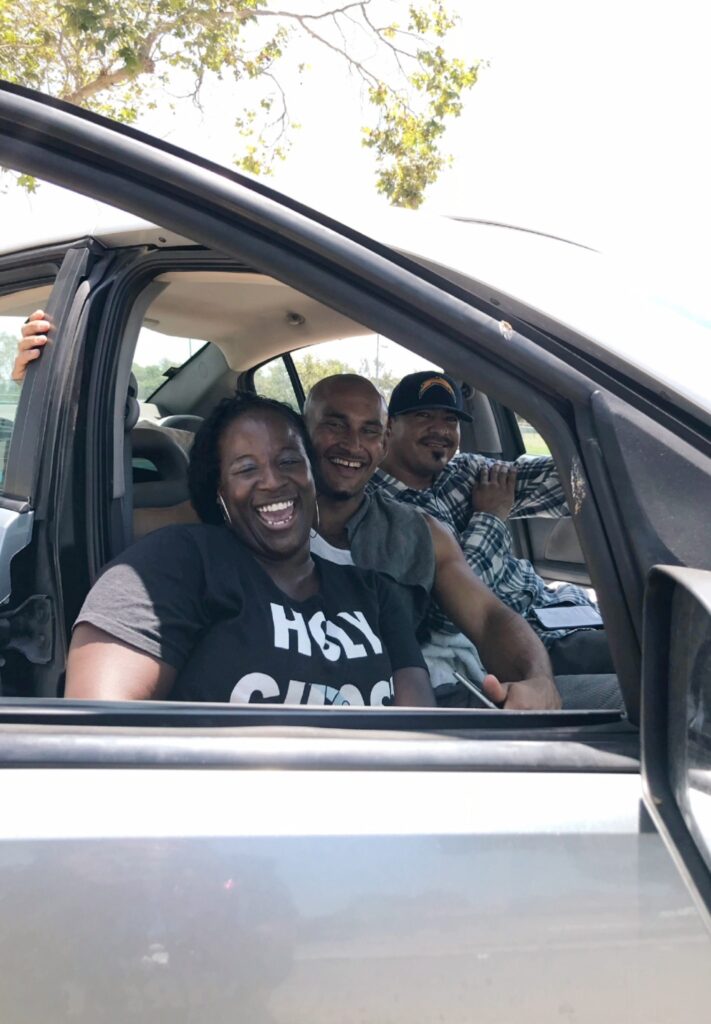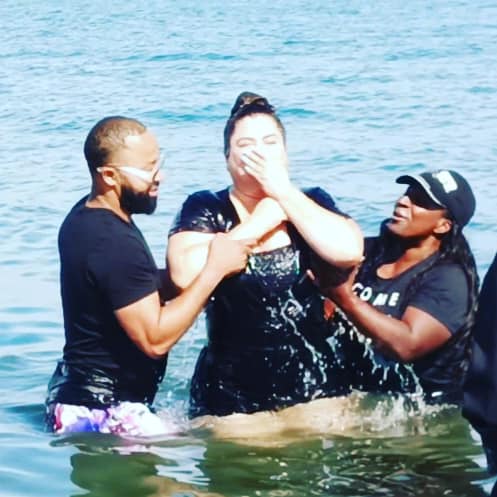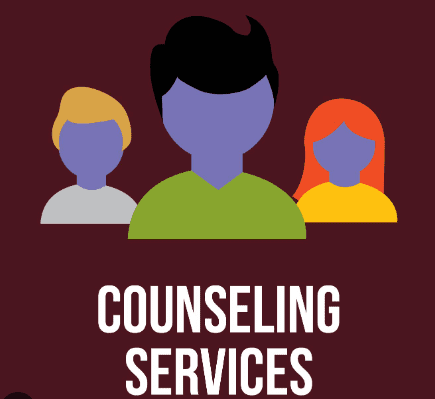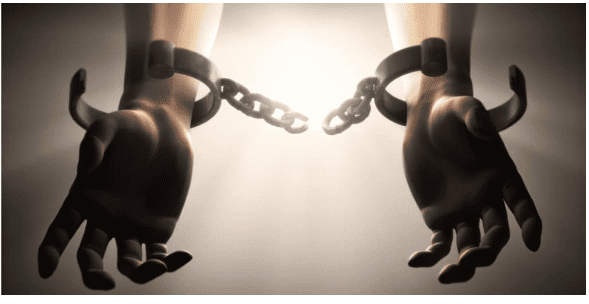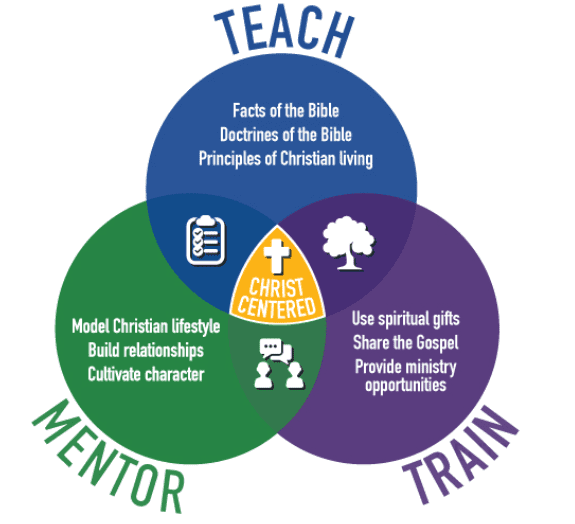 A few of operations of Ministry
Grocery Distribution: 

We distribute FREE Groceries to the community on monthly basis.  Emergency Food is available daily, by appointment only. 
Clothing Ministry: We provide FREE clothing, diapers, & toiletries @ no charge to those in need. 
Homeless Ministry 

We feed and clothe the homeless @ no charge.
 Counseling Services: 

FREE Counseling by ordained elders who walk out Inner Healing through biblical concepts. 
 Housing & Utility Financial Assistance    Limited funding for hotels/motels and Utilities.
Deliverance:  Deliverance team ministering from the streets to the hospital beds. We believe God loves you and wants you free from every bondage of the enemy; spirit, soul, & body. We are Watchmen on Zion's walls. Day and night we cry out to the Lord. We do not keep silent nor hold our peace til God establishes us and makes us a praise in the Earth. Signs of healing, restoration, & deliverance follow us. We see the sword and blow the trumpet. No blood shall be required at our hands because none will be lost on our watch
 Evangelism & Discipleship   We are determined to be what love looks like and live Jesus out loud.  We hold weekly bible Study and bi-weekly Prayer meetings to help grow the body of Christ.
About Me
Rebuilding faith, community & public relations. Restoring souls back to God!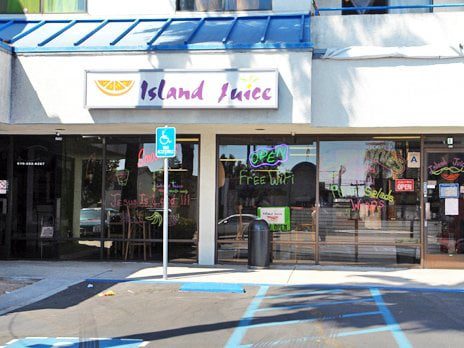 Former owner and Operator of Island Juice where we served the best smoothies in San Diego. Also owned and operated College Area Fitness where women came to get fit. The businesses closed down in 2016 and I've been working in the Telecommunications industry since 2015.
I was born and raised in New Jersey. Most of my family members still live there, including my mother who was also an entrepreneur. I was raised in the projects and faced many challenges growing up and overcame them all. Since I hated being cold, I had two choices; California or Florida. My ex-husband was in the Marine Corps and was previously stationed in Oceanside. Without knowing anyone there, we moved our family to San Diego more than 27 years ago. I've lived in East San Diego County most of those years. After remarrying, my new husband was injured in a car accident that left him quadriplegic and eventually led to his death. That lifestyle change led me to opening my own businesses in order to have the liberty I needed to take care of the needs of my family. I'm currently single and enjoy spending time with my family and four beautiful grandchildren.
For more than 25 years I have given my time to serving the local community through organizing, activism, and/or volunteerism. I have volunteered with Rescue Mission, Salvation Army, San Diego Food-bank, St Vincent De Paul Village, Adopt-a-block, Rebuilding Together, Youth Campaigns, San Diego Mentors, C.A.S.T, Foundation 61, Promise 2 Kids, and others.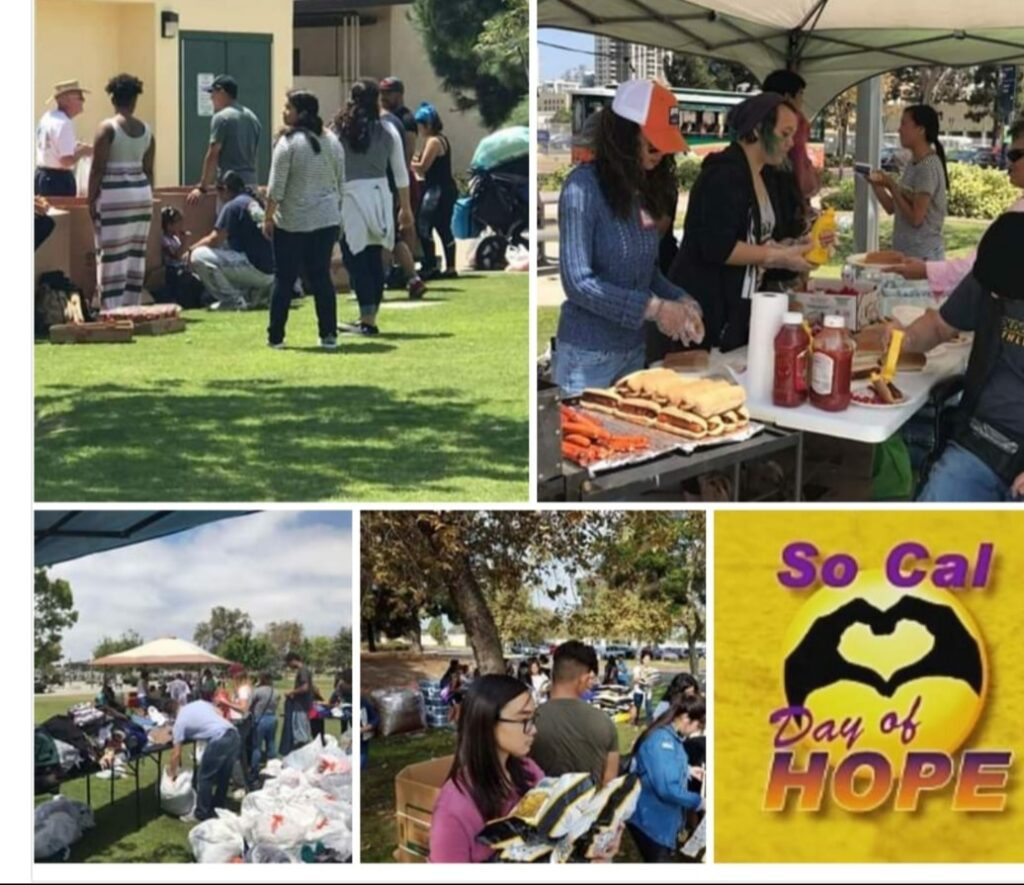 Vice-President & San Diego Coordinator for the SoCal Day of Hope
Rebuilding faith, community, & public relations. Restoring souls back to God!
MISSION STATEMENT – SoCal Day of Hope is a massive collaboration between the local churches, businesses, and community service agencies to bring HOPE and transformation to Southern California to elevate our communities.
SoCal Day of Hope is a regional collaborative outreach founded by Nellisa Lockley.  It's intended to bring HOPE to the communities of southern California. SoCal Day of HOPE is one outreach conducted simultaneously at multiple locations where we serve 1000s in one day.  We currently hold the outreach between two venues with the involvement of five counties. Our goal is to eventually have a venue in Los Angeles, Orange, Riverside, San Bernardino and San Diego counties. Currently,  the SoCal Day of HOPE is being held in Orange and San Diego County venues.
SoCal Day of Hope is designed to serve those in need including struggling families, single parents, homeless, unemployed, Veterans, and the underprivileged and under-served in our communities.  The outreach provides Onsite meal, Groceries, Clothing, Haircuts, Community Service /Educational Helps, Health Screenings, Kids Zone, and Entertainment for the Entire Family ALL FOR FREE!  SoCal Day of Hope also acts as a community liaison to provide free assistance to participants  in order to connect with community agencies.
Floodwaters AAA
Outreach & Evangelism
As an ordained Pastor & Evangelist, I never look for pulpits to preach in because the world is a pulpit. I love bringing the hope and love of Jesus Christ to others. Rebuilding faith, community, & public relations. Restoring Souls back to God!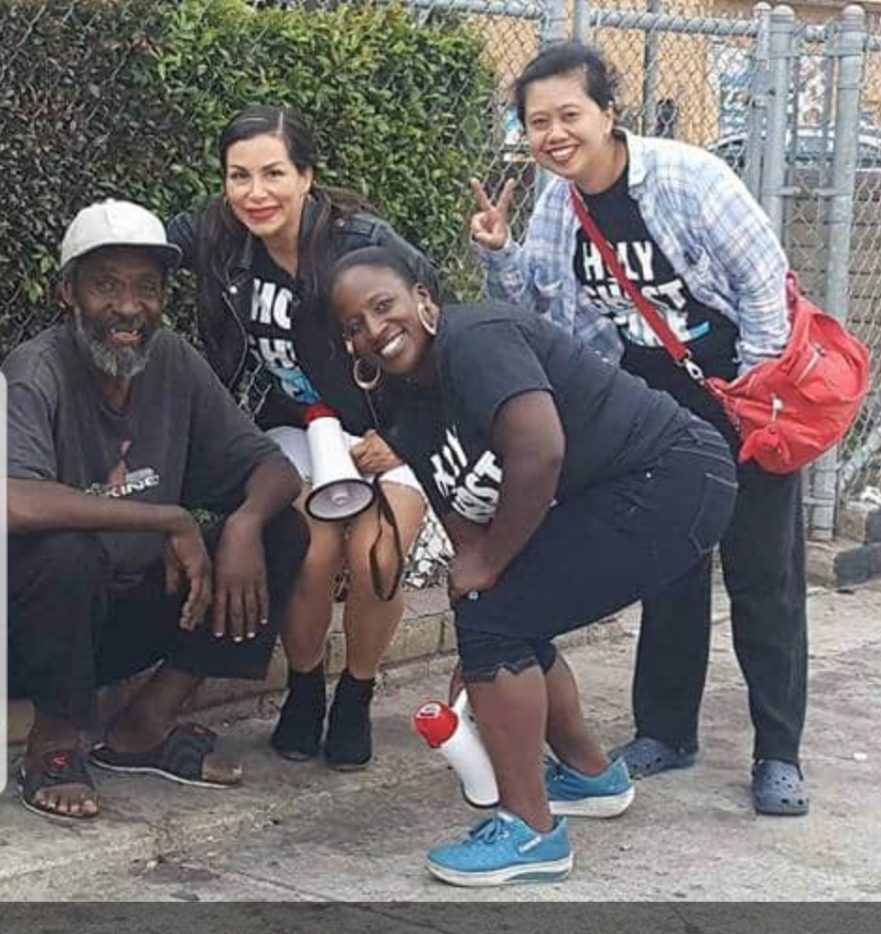 Ministering to the Homeless
Ministering the gospel in word and deed.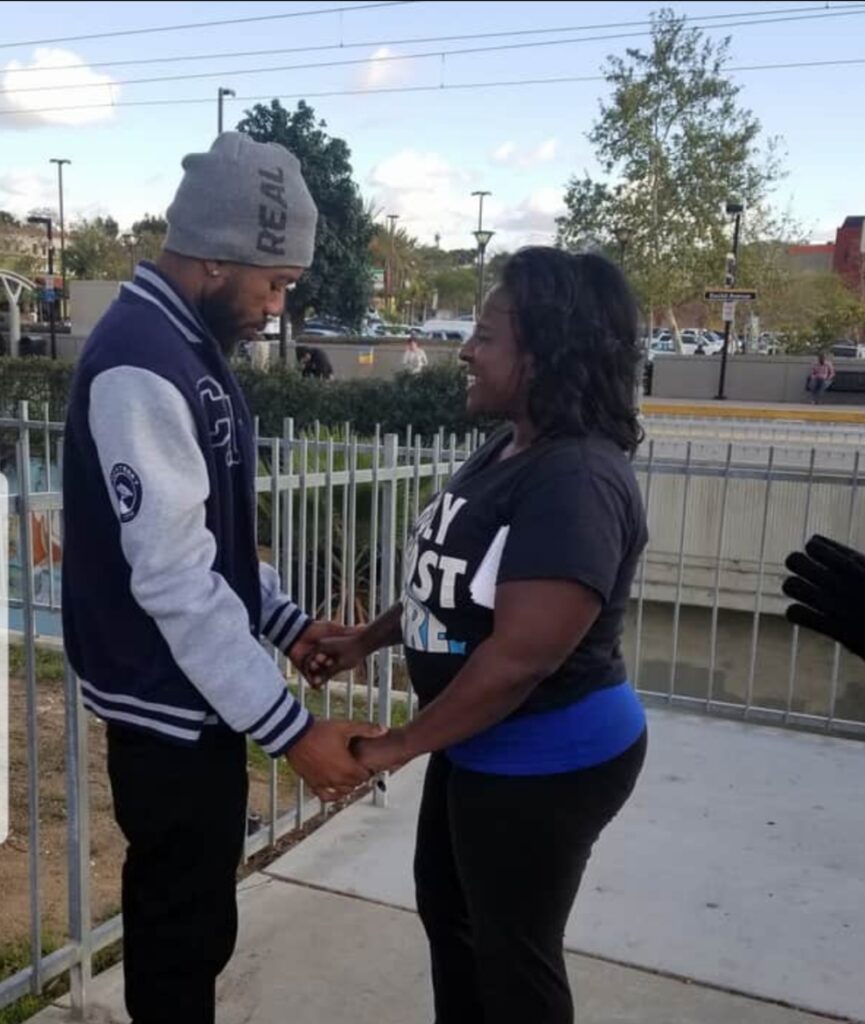 Trolley Station Evangelism
There is always time to pray for someone and let them know that you love them and God loves them more.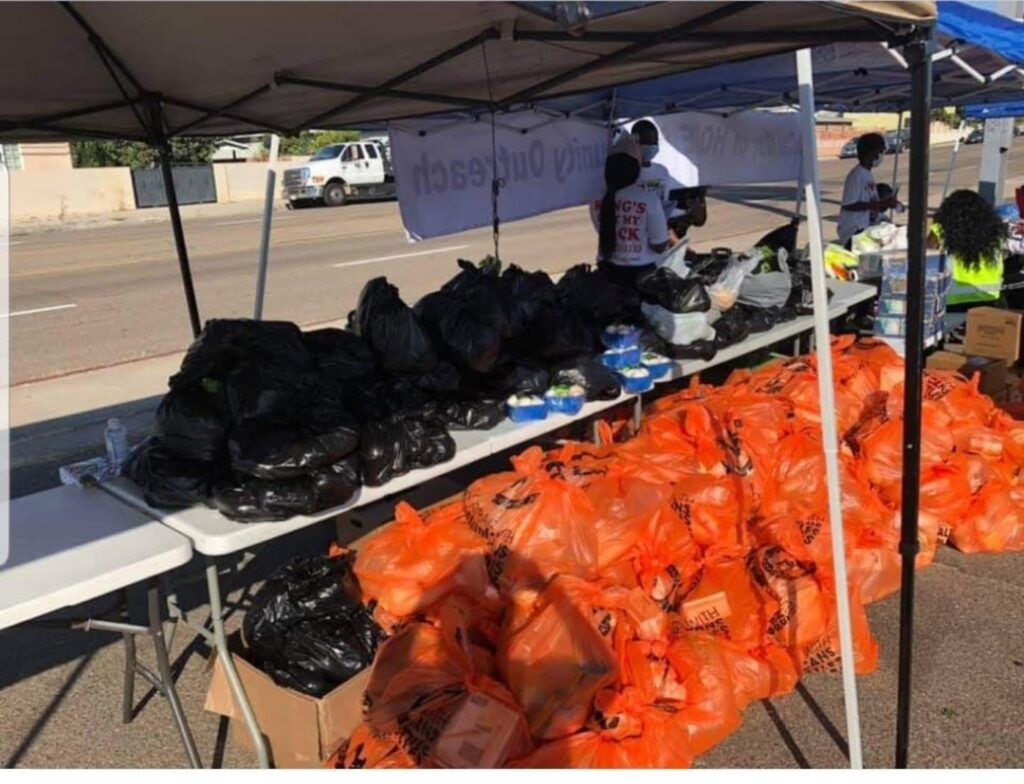 Feeding & clothing others
The poor will always be with us. Walking out Mathew 25:35-40 through our monthly outreach. Its always better to give then receive. Shout out to San Diego Food bank & Amvets for helping us to help others.